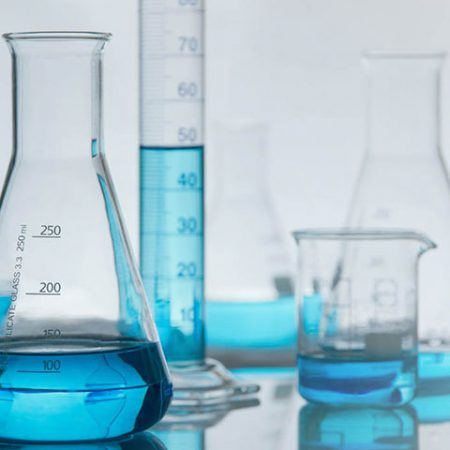 SDS (MSDS) creation and translation
In creating safety data sheets (material safety data sheets), we put together teams of translators with specialized knowledge and working experience in the field of chemistry along with native speakers.

Generally speaking, SDS translation involves one of two approaches: creating a faithful translation of the original (simple translation) or creating a document that conforms to the laws and regulations of the target country (GHS compliance). We offer translation using both approaches.

The information required in the second approach has been standardized in the form of the JIS Z7253 (domestic) and ISO 11014 (international) standards. We create safety data sheets in accordance with those standards based on an understanding of the latest trends in United Nations, ISO, OECD, U.S., and EU regulations as well as Japanese regulations in the form of laws such as the Act on the Evaluation of Chemical Substances and Regulation of Their Manufacture, etc.; the Poisonous and Deleterious Substances Control Act; the Industrial Safety and Health Act; and the PRTR Act.

We look forward to providing a quotation that has been customized for your specific needs.
Translation track record
Chemical papers and test/research reports

Documentation needed to earn and maintain ISO 9001 certification

Agricultural chemical registration applications

Documentation for submission to the FDA and documentation for submission in accordance with the Act on the Evaluation of Chemical Substances and Regulation of Their Manufacture, etc.

Information about the properties of PRTR- and SDS- (MDSD-) targeted chemical substances

Manuals, catalogs, and advertising materials

Manufacturing manuals, instructions, maintenance manuals, promotional manuals, news releases, articles published on the Internet, product catalogs, advertisements, articles published in industry journals, precautional information for display at plants, specifications

Planning documents

Market research, technology in-licensing, corporate recruiting, production planning, commercialization planning, sales planning, development planning, tradeshow participation planning, experiment plan drafts, protocols

Inspection guidelines for products procured from overseas sources and imported products; quality control standards

Chemical plant engineering materials

Project management, process design, chemical engineering design, machinery design, construction technology, machinery maintenance, control system maintenance

Fine/specialty chemicals

Biochemistry products, pharmaceuticals, pharmaceutical raw materials and intermediates, agricultural chemicals, catalysts, synthetic dyes, paints, fats and oils, surfactants, reagents, clinical diagnostic agents, food products, animal feed, organic rubber chemicals, natural chemicals, petroleum additives, fine ceramics

Chemistry devices and systems

Measuring devices, distillation systems, absorption systems, extraction systems, heat exchangers, mixing and stirring systems, pumps, grinders, solid mixing systems, precipitation and filtration systems, dust collection systems, membrane separation systems, wastewater treatment systems, waste liquid treatment systems, exhaust gas treatment systems, deodorization systems, etc.

Chemical engineering

Inorganic chemicals industry

Organic chemicals industry

SDS (MSDS) (safety data sheets for chemicals and other materials)

High-frequency laminated chip components, specialty chemical materials for coatings, aircraft fuel and lubricants, industrial-use special cleaners, etc.